Imagine finally having the time, tools and support you need to live your dreams. Unlock the power of your creative soul.
Declare your freedom from:
• Critical friends and family
• Old patterns and stories
Picture yourself five years from now. Instead of
•

Bookmarking articles you'll never re-read

• Signing up for time-sucking webinars

• Downloading less-than-useful "free guides"

You're creating unique new offerings for your thriving business every month.
Instead of listening to advice from others who don't understand your business dreams, you feel confident trusting your intuition.
When you have questions, you consult the host of resources at your fingertips.
Instead of feeling alone on your journey, you have a powerful tribe of women on the same quest for freedom.
Women who are always ready to share useful experiences without preaching at you. In a moment, I'll share with you the secret to embracing a life of freedom.
Saying YES to the little extras on your "someday," list

Saying YES to the kind of endless creativity that lights you up

Saying YES to being the master of your own schedule, even if it means pajamas until noon
How would it feel to create the exact lifestyle you crave?
The fact is, if you're like I was a few years ago, you're thinking, "Living a life without limits sounds incredible.
But every time I try, I get nowhere!" I understand. I've been there.
Over the last 20 years, I've started LOTS of businesses. Some have been successful. Some, not so much.
Every time I start a new venture, a funny thing happens.
In fact, I'm 100% certain you've faced the same problem:
Life always gets in the way when you try to start a lifestyle business.
No matter how much research you put in before starting
Life will always throw obstacles your way, convincing you it's just not the right time to start your business.
I'm Petra Monaco.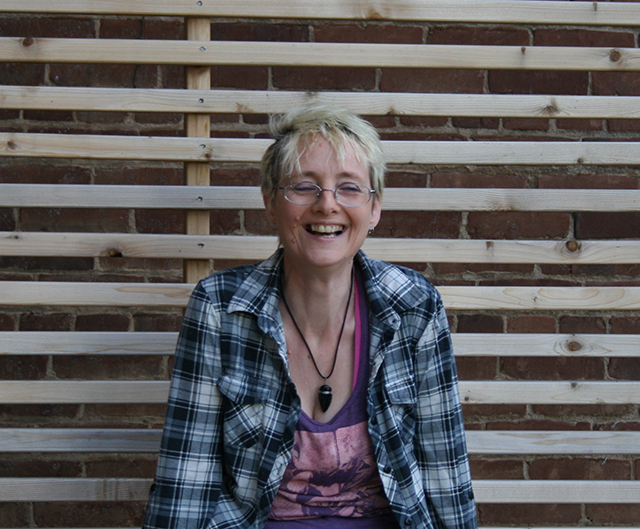 I'm a mom, author, serial entrepreneur and a creative soul, just like you.
People, situations and internal negativity held me captive for years.
It was like a prison I carried with me, keeping me from making my dreams a reality.
As a product of Germany's foster care system from age 2, everyone around me was ready to tell me I was a lost cause…
That sex, drugs, alcohol, and bad choices were going to drown out any hope of freedom and creativity in my life.
I let their toxic words seep into my very soul, and I almost proved their sad predictions right.
Living an intuitive, creative life seemed like an impossible dream until . . .
I became a rebel.
What is Rebel's Academy?
Rebel's Academy is a system of videos, fun-to-do activities and in-depth guides to help you overcome obstacles and go the distance.
The key to creating a lifestyle of ultimate freedom.
The Rebels Academy includes The Complete Rebel's Handbook, The Lifestyle Business Tracks and Membership to the online portal.
You will have access to 1:1 support, when you need it most in a private community!
Your materials, resources and supportive tribe of rebels will all be there, ready to stand beside you in your own Rebelution.
Until now,
You've been living on a steady diet of how-to videos, eBooks and courses from big- named personalities.
They promise you the world only to leave you feeling guilty, cheated and lost.
Get ready for something better.
Rebel's Academy is different by design.
In as little as 20 minutes a day, you can begin to profit from three different business types:
• Service-Based Business
• Creative Goods Business
• Information Product Business
Plus receive access to the exclusive Rebel Tribe Facebook community where you'll enjoy:
• Live Q & A sessions
• Group accountability
• Productivity-boosting challenges and contests Yours FREE with enrollment!
The best part is…
Unlike those pricey big-box courses, Rebel's Academy is an intimate tribe for creatives led by creatives.
Rebel's Academy courses contain zero fluff. No need to fast forward looking for the good stuff.
You'll receive simple, effective guidance on:
• Branding and legal considerations for your handmade business
• How to keep your shipping and making spaces from overtaking your home
• Where to sell your handmade creations online and offline
• How to price your services
• Why a daily activity plan is essential to your business
…and much much more.
But don't worry…
You don't need to be a tech-maven or an MBA graduate to start applying the Rebel's Academy tools today:
• 100% self-paced – Rewind and re-watch as often as you need
• Start discussions from the online portal – Ask your question while it's fresh
• Great for any experience level – Even if you've never sold anything in the past
• Practical steps, not theory– You'll never be bogged down with abstract concepts
• Built for creative minds – Enjoy practical organizing tips in each session
• Creates multiple income streams – Skip the do-or-die pressure and have more fun
Who is the Rebel's Academy for?
You don't have to live out the stories and predictions that have followed you through life.
You don't have to accept limitations.
You have a choice.
Chose to rebel.
Here's what it means to be a rebel soul:
Rebels are driven by their vision for the future
Rebels are relentless
Rebels take back the power from their captors
Rebels are strongest together
Rebels see the spark in others and help fan it into flame
Sound good?
Your freedom awaits.
All you need to claim your freedom is an easy, step-by-step system for forging your own path. Find the guidance to make your dreams a reality in the Rebel's Academy.
You can gain access to the one-of-a-kind Rebels Academy Community for just $27 a month.
What are other's saying about working with me?
What exactly will I get from my Rebel's Academy Membership?
The Artful Rebel's Business Guide so you can create a business based on your own passions

The Rebel's Consultant Guide for you to tap into your expertise and help other's along the way

The Rebels Inforpreneurship Guide to help you market your business in a way that feels good

Marketing Track to supercharge your business growth

Maker's Track to learning and expanding your skils and expertise

Foundational courses and guides with all the mindset, planning and goal setting tools you need to start your business off strong.



Get the resources you need, today IN 3 EASY STEPS.
Ask yourself . . .
At just $27 a month, can you really afford not to immerse yourself in a supportive community?
Can you really afford to go one more day without a step-by-step blueprint for the life you dream of?
FAQ
"What kind of business can I start after Rebel's Academy?"
Any kind! You'll get the secrets behind creating a service-based business, selling information products, and creating handmade items for sale. These tools and resources will give you an edge in any kind of creative business you start.
"Is Rebel's Academy a get-rich-quick scheme?"
Nothing worth having comes without a whole lot of soul. Rebel's Academy isn't a get-rich-quick scheme. It's a system for shrinking the learning curve and boosting your confidence in business and in life.
"If I already have a business, will Rebel's Academy help me grow?"
Absolutely. Rebel's Academy exists to make sure you have the best foundation for your dream life. The Lifestyle Business Track is just the beginning, though. Only The Maker and Marketer Business Tracks are designed to easily grow your business profits.
"Can I try before I buy?"
Sure! Click here to join the FREE 29-Day Blogging Challenge!
Guarantee
Quite frankly, the Rebel's Academy is not for everyone. And not everyone who joins will commit to getting maximum results.
I want this to be the year you see the results and experience the freedom you've been dreaming of.
I fully believe, if you invest 15-20 minutes a day, deep-diving in your Rebel's Academy materials, reflecting and taking action, you'll see new habits and a new mindset begin to take root in your life.
I'm so confident the Rebel's Academy can get you moving in the right direction, I guarantee the program for 30 days.
Try the whole program. If you don't find the community and the resources helpful, just email me within 30 days of enrollment.
Show me you're doing the exercises, participating in the weekly Rebel Tribe events and not getting any results. I'll refund 100% of your enrollment price.
I want you to see momentum and feel the freedom of creating your own lifestyle.
If our Rebel Tribe isn't a fantastic fit, I want you to feel totally safe owning that.
Leaving the Rebel's Academy will mean leaving our community and losing access to great new content.
You have nothing to lose.
Let's get started building your new lifestyle business.
When you're ready, it's ready for you.